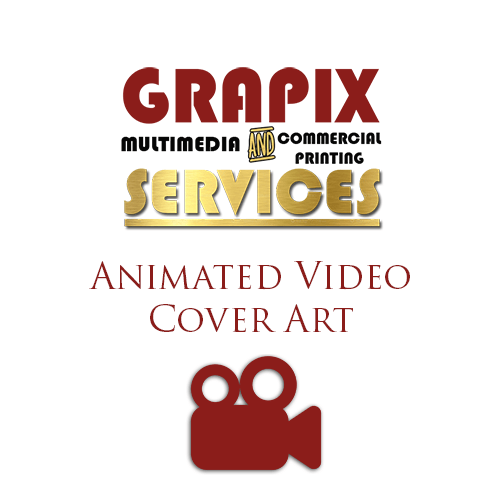 Promote your song with Animated Cover!
Fast track delivery available! Contact Grapix Multimedia Now!
Already have your music cover design and looking for the best way to promote
your song and bring out the best in your cover art? Then you've found the right service to do it!
Moving covers are an excellent way to promote your music, very catchy and the ultimate way to get your music the attention it deserves. They're also great if your song/mixtape/album/EP/LP needs a "teaser" or "coming soon". They're also the perfect substitute for music videos.
What you get?
-Custom High Definition Animated Video Cover (HD MP4 Video)
What I need?
-Cover Art (JPG, PNG, PSD, AI)
-Animation Preference
-Song+Time Frame (1min Max)
Available for all genres (Hip-Hop, Soul, Metal, Trap, EDM, Psytrance, Rap, Reggae, R&B, Gospel, Etc.)
Works for Instagram, Facebook, Youtube, and all other social media platforms.
Guaranteed to WOW you & your fans!
Order now & watch your cover art come to life!